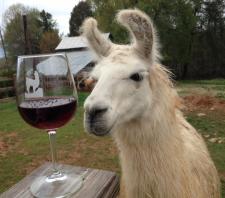 Anna Beddingfield, Johnson Brothers Distributing
In 1551, the first vines were planted in Argentina, spreading rapidly in the central, western and northeastern areas of the country. Favored by the optimum soil and weather conditions of the Andean region, the winemaking industry experienced rapid, extensive growth. Today, Argentina is the 5th largest producer and the 9th largest exporter of wine. Still, Argentinians consume most of the wine made in their country amounting to about 30 liters (about 8 gallons) per person per year.
Join Anna this Friday as she takes you through some fine Argentinian wines and discusses the vineyards and wines in detail.
Wine List
Finca Las Moras Barrel Select Chardonnay
Finca Las Moras "Paz" Malbec
Finca Las Moras "Paz" Cabernet Sauvignon/Cabernet Franc
Finca Las Moras Bourbon Barrel Select Cabernet Sauvignon
Don Miguel Gascon Malbec Reserve