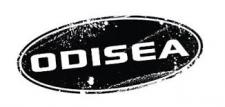 Matt Cooper, 3 Keys Distributing
In 2004, longtime wine industry friends Adam Webb and Mike Kuenz,began their winemaking odyssey. 
In the many years of experience selling wines from all over the world, Adam and Mike had developed a true passion for wines from the Northern Iberian Peninsula and Southern France's Rhone Valley. Today they concentrate on Rhone grape varieties grown in California aged in large oak casks. This has yielded rounder, softer textured and more elegant wines. Matt will guide you through this tasting of some very fine California wines.
Wine List
Cochon Petit Cochon Blanc
Cochon Whole Hog Red Blend
Cochon Pape Rocks Red Blend
Guardienne des Vignes The Watcher Zinfandel
Eleve Mt. Veeder Cabernet Sauvignon