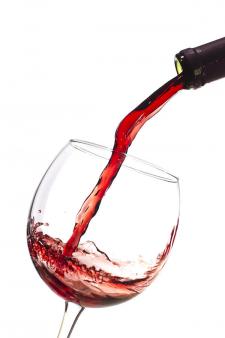 Mark Orsini, Orsini Wines
We probable all know (or we will know shortly) that the Ides of March is a day on the Roman calendar corresponding to March 15 and was notable for the Romans as a deadline for settling debts. It was also the infamous day where In 44 BC Julius Caesar was murdered. But what does Ides really mean?
The Romans did not number days of a month sequentially from the first through the last day like we do today. Instead, they counted back from three fixed points of the month: the Nones (5th or 7th, depending on the length of the month), the Ides (13th or 15th), and the Kalends (1st of the following month). The Ides occurred near the midpoint, on the 13th for most months, but on the 15th for March, May, July, and October.
Although we are calling our tasting the Ides of March it is actually an incorrect name. The Ides of March occurs on Thursday. Using the Roman system of counting backwards, our tasting this week is actually on he 17th day before the Kalends of April.
Wine List
** La Piccola Malvasia di Candia (Italy)
Domain Specht Riesling (France)
La Meridiana Barbera d'Asti Le Quattro Terrre (Italy)
Billo Ona Priorat (Spain)
Laurel Glen Counterpoint Cabernet Sauvignon (Sonoma Mountain, California)
---
** The Last Supper was painted by Leonardo Di Vinci in the late 1400's at Santa Maria delle Grazie basilica in Milan. When he was done painting for the day, he would retire to his vineyard across the street for relaxation. The vineyard was giving to Di Vinci as a token of appreciation by the Duke of Milan Ludovico Sforza.
The vineyard was destroyed by allied bombing during WWII. The current owners of the property replanted the vines as they were in Leonardo's time - Malvasia di Candia