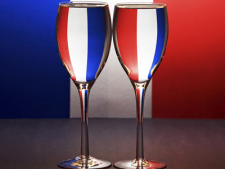 Jennifer Metcalf, Queen of Wines
Queen of Wines specializes in French wines and is one of our newest distributors. We very happy with the quality and prices of the wine in their portfolio and we think you'll be happy too.
Jennifer will introduce some new wines we recently tasted and thought worthy of being on our shelves. We look forward to bringing in more wines from their portfolio.
Wine List
Baron de Seillac Brut Rose (Provence)
Le Bistro de la Mere Marechal (Burgundy)
Les Dames Blanches du Sud (Rhone Valley)
Esprit de Grenache (Rhone Valley)
Domain L'Enclos (South West France)